The 2017 Thirty Poems for San Antonio's First 300 Years Contest is now OPEN and offering $7,500 in prizes!
Deadline: August 15, 2017
Submission is FREE!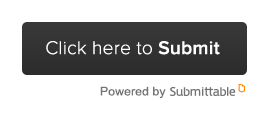 In honor of San Antonio's Tricentennial, the Department of Arts and Culture of the City of San Antonio, with support from Gemini Ink, is sponsoring a poetry contest.
The contest will be judged by a panel of nationally recognized poets. Winners receive a $250 prize and publication in a chapbook titled, Thirty Poems for the Tricentennial: A Poetic Legacy. Winning poems will be turned into graphically designed vinyl installations by local artists and designers in an exhibit at the Plaza de Armas Gallery, and also installed in local libraries and city facilities. The anthology will be launched at a public reading and opening reception.
Contest Judges*
Rodney Gomez is the author of several award-winning poetry collections, including Mouth Filled with Night (Northwestern University Press, 2014) and A Short Tablature of Loss (Seven Kitchens Press, 2016). His newest collection Citizens of the Mausoleum is forthcoming in 2018 (Sundress Publication).
Patricia Spears Jones has won numerous honors in poetry, including the 2017 Jackson Poetry Prize, one of the most prestigious awards for American Poets. Her most recent collection is: A Lucent Fire: New and Selected Poems (2015).
Urayoán Noel is the author of award-winning poetry collections, both in English and Spanish, most recently Buzzing Hemisphere (2015) and the acclaimed literary study Invisible Movement: Nuyorican Poetry from the Sixties to Slam (2014).
Sasha West's first book of poems, Failure and I Bury the Body (Harper Perennial 2013), was a winner of the National Poetry Series and the Texas Institute of Letters First Book Award.
Themes and Categories
The contest contains six categories, described below, which span San Antonio's dynamic 300-year history. Poems submitted need not be overtly "historical," but must reference the culture/feeling/life of San Antonio during these different time periods.
The Pre-Columbian era or Yanaguana (prior to 1718)
Yanaguana was the name the Payaya Indians gave their village, which is now the Bexar County area. It was a place abundant with water and fish. Poems submitted in this category might seek to summon San Antonio's history before the arrival of the Spaniards and speak to the roots of the Payaya and their lands.
The Spanish Colonial Period (1718-1809)
During this era, the Spanish colonizers strived to spread Christianity to the Native Americans living throughout different areas of Texas, including San Antonio. The San Antonio missions served as centers of power and religion where missionaries and friars saw their task as "educating" Native Americans. Poems in this category may reflect on the changes in culture, daily life, religion and architecture that took place during this time.
Mexican era (1810-1836)
This era traces the origins of Anglo settlement in South Texas, the beginning of a Tejano identity, and the growing strife around Santa Anna, who was President of Mexico during this period. Poems in this category might touch on the political upheaval that took place during this time or trace the emergent Tejano identity.
Texas Nation era (1836-1846)
This period encompasses the Battle of the Alamo, led by Santa Anna, which took place in the Spring of 1836. "Remember the Alamo" was the battle cry that originated from this time. On April 21st, Texas won the Battle of San Jacinto and gained its independence. April's Fiesta celebrations commemorate this battle. Poems in this category might use Fiesta or one of these two battles, among other commemorable events, as inspiration or starting point for reflection.
San Antonio: Crossroads City (1846-1946)
After the Alamo, San Antonio became a home for many immigrants, including Germans seeking religious freedom. As revolutionaries fled to San Antonio, the Mexican Revolution began to take form. Up through World War II, San Antonio experienced immense growth in cattle culture, population and educational and civic institutions. Poems in this category might reflect on some of these political and cultural shifts.
Modern Times (1947-2017)
During this period, the Chicano Movimiento was born in Texas. The Mexican American Youth Organization helped to move it forward while figures such as Emma Tenayuca fought for greater equality in the workplace. Poems in this category may focus on a number of different themes, including these cultural movements or others such as the rise of the Spurs basketball team, or the metamorphosis of the city into a contemporary vibrant metro center.

Submission Guidelines
Submissions must be received by 11:59pm on August 15, Central Standard Time.
Contestants may submit up to 3 unpublished poems (75 lines max each) in any style.
Poems in English and Spanish are welcome.
We ask that your submission specify the time-period category for each poem submitted.
Please use 12-point font, single-spaced with one poem per page.
Include all poems in one Word Doc or PDF File.
Please also include a 50-word bio.
Any selected poems previously on social media should be taken down.
Simultaneous submissions are OK, but please notify us immediately if the poem is accepted elsewhere.
Submit poems at www.geminiink.org.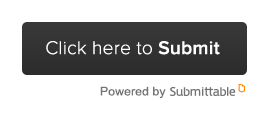 For further questions, contact Alexandra van de Kamp at avandekamp@geminiink.org or Sheila Black at sblack@geminiink.org. You may also call Gemini Ink at 210.734.9673.