Deadline to Apply to the 2022 Poetry Mentorship
Take the next step in your writing life! 
Apply to the Gemini Ink 2022 Mentorship Program and be one of two writers chosen to work one-on-one with a published author. The 2022 Mentorship is dedicated to Poetry. We are delighted to announce that our mentor is award-winning author and seasoned writing teacher Laura Van Prooyen. The 2022 Gemini Ink Mentorship Program is open to poets of all levels from all 50 States. Mentee applications for Spring 2022 will be accepted Sept 1 thru Nov 15, 2021.
Join poet Laura Van Prooyen for a six-month personalized poetry writing mentorship that will include discussion and advice about writing habits, goal setting, writing practice with extensive feedback toward revision, and guidance toward manuscript submission and publication. During the mentorship period, you may wish to work on several new poems or make progress on your book-length manuscript. No matter your personal goals, completing this mentorship course is designed to make you a better writer.
I was fortunate enough to be awarded this mentorship several years ago, and it completely changed my writing world. Apply, apply!! — Zoë Fay-Stindt
Work with your mentor to:
Establish a timeline and goals for your poetry manuscript project.
Exchange three (3) project packets and receive detailed feedback at regular intervals, based on the specific needs of each mentee.
Closeout your project with a public reading of your work with your fellow mentee and Laura Van Prooyen, our featured 2022 mentor. (While the mentorship reading may be held virtually if it is an in-person event, please note that travel costs to San Antonio to take part in this final celebration are not covered by Gemini Ink).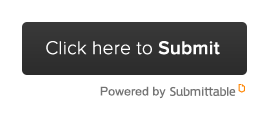 ---
 The 2020 Poetry Mentor
Laura Van Prooyen is the author of three collections of poetry: Frances of the Wider Field (Lily Poetry Review Books), Our House Was on Fire (Ashland Poetry Press) nominated by Philip Levine, and winner of the McGovern Prize, and Inkblot and Altar (Pecan Grove Press). She is also co-author with Gretchen Bernabei of Text Structures from Poetry, a book of writing lessons for educators of grades 4-12 (Corwin Literacy). A graduate of Purdue University, the University of Illinois at Chicago, and the MFA Program for Writers at Warren Wilson College, Van Prooyen is a recipient of grants from the Artist Foundation of San Antonio, the American Association of University Women, Money for Women/Barbara Deming Memorial Fund. She is the recipient of several awards, including the 2015 Writers' League of Texas Poetry Book Award, the Annual Glenna Luschei Award for poems in Prairie Schooner, a Dorothy Sargent Rosenberg Award, and residencies from The Ragdale Foundation, Virginia Center for Creative Arts (VCCA), and the Sewanee Writers' Conference.  Van Prooyen is the founder of Next Page Press  www.nextpage-press.com, publishing contemporary poetry with a focus on second and third books. She teaches poetry in the low-residency MFA Creative Writing program at Miami University of Ohio and facilitates Poetic Record: Resilience Workshops for Healthcare Workers. She lives in San Antonio, TX.  www.lauravanprooyen.com.

Dates
11/15/2021      Deadline to Apply (by 11:59PM CST)
12/15/2021     Poetry Mentees Accepted
1/1-6/1, 2021:  2022 Mentorship Program
Fall 2022       Final Mentorship Celebration & Reading—Date and Location TBD
Fees
$25 application fee.
If chosen, each mentee will pay $750 for this 6-month mentorship. We are happy to work out payment plans as needed. Please reach out to us with any questions.
You will be asked to provide a single PDF or WORD file containing the following:
A one-page letter of intent that includes your full name, a current email, and phone number. Let us know how you would most benefit from this 6-month mentorship program.
A 10-page manuscript of your work. Please double-space and use 12-point Times New Roman or Garamond font.
A short CV or resumé, listing two references and their contact information.
Please include your name on each page.
Further Information
Gemini Ink (210) 734-9673
Alexandra van de Kamp (avandekamp@geminiink.org)