Take the next step in your writing life
Apply for the Gemini Ink Mentorship Program
Work one-on-one with a nationally recognized author on a manuscript project
Back by popular demand, Gemini Ink is relaunching its mentorship program after a 2-year hiatus. We want to see your work in all its machinations and glory! Apply to the Gemini Ink 2020 Mentorship Program and be one of two writers chosen to work one-on-one with a nationally recognized author. The 2021 Mentorship will be dedicated to prose—fiction, nonfiction, essays, short stories, novels and more! We are delighted to announce that our mentor will be award-winning author and seasoned writing teacher Kurt Caswell.
The 2021 Gemini Ink Mentorship Program is open to prose writers of all levels from Texas and from all 50 States.
If you become a Gemini Ink 2021 mentee, you will:
Join writer Kurt Caswell for a six-month personalized prose (fiction or nonfiction) writing mentorship that will include discussion and advice about writing habits, goal setting, writing practice with extensive feedback toward revision, and guidance toward manuscript submission and publication. During the mentorship period, you may wish to work on several short stories or essays or make progress on your book-length manuscript. No matter your personal goals, completing this mentorship course is designed to make you a better writer.
What to Expect
Work with your mentor to:
Establish a timeline and goals for your prose manuscript project.
Exchange three (3) project packets and receive detailed feedback at regular intervals, based on the specific needs of each mentee.
Closeout your project with a public reading of your work with your fellow mentee and Kurt Caswell, our featured 2020 mentor. (While the mentorship reading may be held virtually if it is an in-person event, please note that travel costs to San Antonio to take part in this final celebration are not covered by Gemini Ink).
The 2020 Prose Mentor
Kurt Caswell is the author of four books of nonfiction, most recently, Laika's Window: The Legacy of a Soviet Space Dog (2018), which tells the story of the first animal to orbit the Earth. His other books are: Getting to Grey Owl: Journeys on Four Continents (2015); In the Sun's House:: My Year Teaching on the Navajo Reservation (2009); and An Inside Passage (2009), which won the 2008 River Teeth Literary Nonfiction Book Prize, and a Texas Tech University President's Book Award. He has published widely in journals and magazines. Caswell was born in Fairbanks, Alaska, and grew up in the Cascade Range in Oregon. He has worked as a teacher in Hokkaido, Japan, on the Navajo Reservation, and at schools in Arizona, California, and Wyoming. A graduate of both the Bread Loaf School of English at Middlebury College (MA), and the Bennington College Writing Seminars (MFA), his work has earned numerous Pushcart nominations, the Lucy Grealy Memorial Scholarship, fellowships at Fishtrap writers' conference, and the MacDowell Colony, and other honors. He is professor of creative writing and literature in the Honors College at Texas Tech University.
You will be asked to provide the following:
A single PDF or WORD file containing the following:
A one-page letter of intent that includes your full name, a current email and phone number. Let us know how you would most benefit from this 6-month mentorship program.
A 10-page manuscript of your work. Please double-space and use 12-point Times New Roman or Garamond font.
A short CV or resumé, listing two references and their contact information.
Please include your name on each page.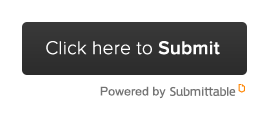 Dates
Deadline Extended to 1/17/21
Apply (by 11:59PM CST)
1/29/2021   
Prose Mentees Accepted
2/01–7/31/2021 
2021 Mentorship Program
July 2021   
Final Mentorship Celebration & Reading—Date and Location TBD
FEES
$25 application fee.
If chosen, each mentee will pay $750 for this 6-month mentorship. We are happy to work out payment plans as needed. Please reach out to us with any questions.
Here's what recent mentees have said about their experience:
Working with Connie Voisine at this particular time in my personal & professional life has been a godsend. She is, without question, one of the best readers I've ever encountered & the smallest suggestions from months ago continue to act as a compass even now. I am grateful for her generosity & her commitment to curiosity, for her camaraderie & her ability to see the poet as a whole person. I'm lucky to still be learning from her in so many ways.

—Meg Day, 2016 mentee
The Mentoring experience has been a spark plug in my creative life. Connie [Voisine]'s direction has led me to rediscover areas of poetry I'd forgotten. She put my work in contexts I hadn't considered and forced me to maneuver myself into new imaginative space.


—Rodney Gomez, 2016 mentee